PITTBIRD KITE and JITNEY...412-313-3080
3985
HOW MAFIA KILLS YOU WITH AGH FOR ORGANS...
QUICK TIP...If you are making eye-contact with
a "PATIENT" on "life-support", then that healthy "patient"
is being murdered by HIGHMARKS's New Kensington MOB
for ORGANS, whether they get them or not...
You see, once Mafia-owned doctor falsely
trachs you (to shut your mouth), AHN can't let you live,
as you know the entire murder-for-organs M.O..
I expect no cooperation from yinz Zombies...
I just want you to know what you're in for,
the instant AHN trachs and vents you for 24/7 torture,
for up to decades on end.
DAN ORONATO will tell you that RESPIRATORY
THERAPISTS
(like those trained at WCCC in NEW KENSINGTON)
are the SINGLE MOST IMPORTANT TOOLS
in MEDICAL MURDER FOR ORGANS VIA
FABRICATED DIAGNOSIS, USING FRAUDULENT
UNNEEDED "LIFE-SUPPORT" TO HYPERVENTILATE,
SUBDUE, SILENCE, TORTURE, COERCE PLUG-PULLING,
THEN MORPHINE OVERDOSE/ORGAN "DONATION".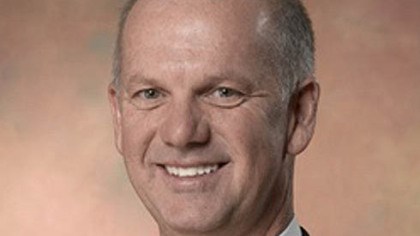 Federal Prosecutor David J Hickton founded the
white-collar-crime law firm of Burns & White LLC
in 1987, the same year Highmarks's murder-for-organs
campaign against Pittsburghers began FULL SCALE.
It's located DIRECTLY NEXT TO mobster Melani-buddy
CEO John W Paul's ALLEGHENY HEALTH NETWORK!
AHN.org
The top two enablers of MOB murder of healthy
"patients" at Allegheny General Hospital
are AGH Chief of Neurology Dr James P Valeriano
(who intentionally misdiagnoses healthy people
with Anoxic Encephalopathy, or brain death)...
and Thoracic Surgeon Dr Sheri Ann Mancini
(who uses this known fabricated diagnosis
to trach healthy people for eventual murder/organs).
Valeriano, Mancini, and Mob Underboss Iannelli live
WITHIN A MILE RADIUS OF EACHOTHER IN WEXFORD,
PENNSYLVANIA.
So who, at AGH, performs the final act of murder?
Dr Deborra Kim Zaiser is the AGH ER Doctor,
with whom it all STARTS, and with whom it all
ENDS, via planned Morphine Overdose.
MEDICAL RECORDS