IF A STATE IS COMPLICIT IN A MURDER THAT IT INVESTIGATES, AND THE FBI IS AWARE OF THIS, THEN WHO INVESTIGATES THE FBI? YES, EVENTUALLY THE SUPREME COURT...TRUST ME CHUCK... YOU CAN NOT BREATHE with a strong WIND blowing in your face...We all know that...It's called Hyperventilation and it feels terrible and you pass out and die if you don't stop it...Well, in effect, this is exactly what happened NON-STOP to Rita Joanne Conley of Pittsburgh Pennsylvania from 2/01/11 till the weekend of 9/11/11 when she died at Allegheny General Hospital...Her story is at Pittbird.com because I'm not allowed to tell it here (it is SPAM?)...If what happenned to Rita also happened to a loved one of yours, let me know, so we can get a class-action suit going please...Edward Howard McWhirter (15202), Rita's son's Dad. easy as a b c d e f g h i j k l m n o p q r s t u v w x y z upmc usmc usa usn seals usaf freemason demolay pitt band civil air patrol ranger WPAHS WEST PENN ALLEGHENY HEALTH SYSTEM PITTSBURGH PA...GREENERY SPECIALTY CARE CENTER CANONSBURG PENNSYLVANIA 15317 ACMS ALLEGHENY COUNTY MEDICAL SOCIETY 713 RIDGE AVENUE 15212 PENNSYLVANIA HEALTH LAW PROJECT 415 EAST OHIO STREET AGH ALLEGHENY GENERAL HOSPITAL MICU MICU SOUTH TICU PCU EMERGENCY HARRY S COHEN...PITTBIRD NANCY SCHLICHER syed hussaini ronald monah mary matthews JOHN CHARLES MCCORMICK ghazaleh hazel bigdeli ward kelly baron anil singh deborra kim zaiser susan baser james valeriano marvin balaan daniel spade sheri mancini christine herb dr richard cattaneo sandeep rana valerie brown janelle grant joel roy broaddus melissa wingard becky catalano shah pat price john hoyt teresa jen pcu ticu micu paul neurology pulmonary cardiology BECKY ACMS katherine emery judge highmark blue cross shield

From 2/14/11 (THE DAY SHE WAS FINALLY GIVEN LASIX, ONLY BECAUSE THEY WERE FORCED TO DO SO BECAUSE OF REQUIRED TRACHEOSTOMY 2 DAYS LATER) till the day Rita "died", her entire family and freinds communicated with her to varying degrees (up to 100%), depending only upon how many atrocities were being inflicted on her at the moment...

DOZENS OF WPAHS HEALTHCARE "PROFESSIONALS" ARE RESPONSIBLE FOR 7.5 MONTH TORTURE MURDER OF RITA JOANNE CONLEY...HOW? EVERYBODY KNEW RITA WAS 100% IN EVERY WAY, BUT THE PERPETRATORS DID NOT TELL THE AVERAGE WPAHS NITWIT THAT THE ONLY REASON SHE COULD NOT TOLERATE BREATHING ON HER OWN FOR MORE THAN 2 OR 3 DAYS AT A TIME WAS THAT MAKING A HEALTHY PERSON BREATHE PURE OXYGEN IS HYPERVENTILATION, EVENTUALLY CAUSING HER TO PASS OUT!!!...THEY DID THIS MANY TIMES AT AGH AND ALSO AT THE GREENERY...CAN YOU IMAGINE THE TORTURE OF BEING FALSLY HYPERVENTILATED AT 12 BPM AND 600 ML TIDAL VOLUME 24/7, THEN BROUGHT BACK TO LIFE AT 8 BPM (AND LOWER), THEN HYPERVENTILATED AGAIN WITH THE PURE OXYGEN (WHILE NO VENTILATOR)...OVER AND OVER AND OVER AND OVER AGAIN FOR 7.5 MONTHS!...WPAHS WEST PENN ALLEGHENY HEALTH SYSTEM HIJACKS YOU TUBE ACCOUNT 11 MONTHS AFTER WPAHS HIJACKS RITA'S VOCAL CORDS WITH UNNEEDED TRACHEOSTOMY!

and all of this, while Rita was never treated for her presenting condition of CARDIOGENIC PULMONARY EDEMA, until REPEATEDLY told to do so by her family when her EYES WERE LITERALLY BUGGING OUT OF HER HEAD (her heart and oxygen were NEVER MONITORED for the last 5 1/2 months of her needlessly tortured life), WHILE FIGHTING 24/7 FOR A BREATH OF AIR THAT WASN'T POSSIBLE BECAUSE OF THE HYPERVENTILATION!

blackANgold Card-Counting for Blackjack is BEST...

Add to This, that even though the 911 call refers to Rita's breathing Slowly, the emergency room people decided to turn this upside down, as in breathing "rapidly", when they decided to turn Rita's Bucking of an unneeded ventilator into "myoclonic jerking", as per the non-existant drug overdose leading to a nonexistant anoxic brain injury requiring the unneeded ventilator and the the unneeded tracheostomy, the non-existant "myoclonic jerking" (bucking of the unneeded ventilator) then being falsely treated by many many unneeded antiseizure medicines daily, which, along with the nontreatment of the presenting pulmonsry edema, contributed to the appearance of non-existant "coma", further compounded by the false treatment of the non-existant "ARDS", with a thereby hyperventilative constant 12 bpm vent rate, 600 ml tidal volume 24/7/7.5 months, thus causing cerebral hypoxia, to further simulate false "coma", along with the many powerful unneeded antiseizure "meds', and on and on and on, and STILL Rita held on for 7.5 months, her heart still not giving out until the night of 9/09/11 (only after an injection by "someone") and early morning hours of 9/10/11, when I decided there was no chance for her and had them pull the plug, after Zaiser told me she was 100% pacemaker dependent, although in retrospect why should I have believed Zaiser, as Rita only stopped breathing on her own after Zaiser injected her with morphine (very easily could have been an overdose, due to the proven slime giving the injection)...IN 7.5 MONTHS, I TALKED WITH ONLY 2 HONEST NON-ROBOTIC WPAHS PERSONELL...2 NURSES.
CLICK TO BE THE KITE-MAKING CARD-COUNTING MASTER IN YOUR TOWN.
Can you Count to 36?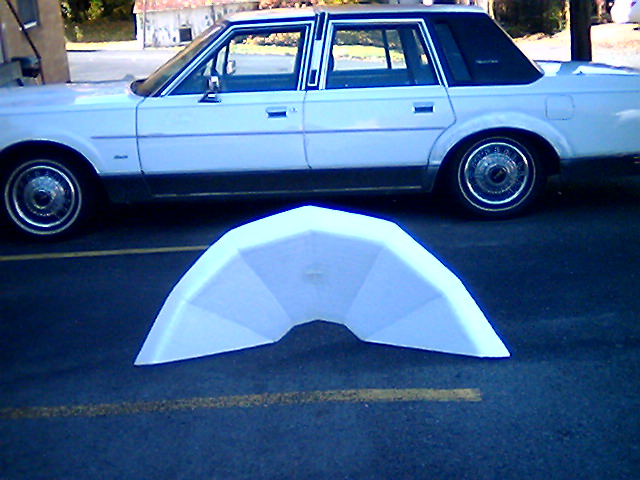 Generally speaking, this is how Rita Joanne Conley was misdiagnosed by Dr Ghazaleh Bigdeli and was therefore put to death by the entire WPAHS health system (in later conjunction with the Pennsylvania Department Of State), after which, with just the first 2 months of "complete medical records" (of course doctored by doctors), listed with intermittant annotations, I will 100% cooberate my true story... If a loved one gets sick and dies, that's one thing, and if a loved one needs just a band-aid (a dose of Lasix) and doesn't get it, and is therefore tortured with an unneeded trach and an unneeded ventilator for 8 months, and then put to death behind the guardian's back, well that's quite another thing ENTIRELY... Rita presented to AGH on 1/13/11 with pulmonary edema, for which she was treated with Lasix and released on 1/15/11, missing one day of work... She was given her very first prescription of heart medicine ever, on discharge, which did not control her new-onset atrial fibrilation (causing pulmonary edema)... Therefore when Rita presented again at AGH, on 2/01/11, and was NOT given Lasix, she stayed in the hospital, was trached and ventilated according to a nonexistant diagnosis, and was put to death the weekend of 9/11/11!
Note that Dr Bigdeli states there was no septic shock (drug overdose), that she vented a breathing woman causing bucking of the vent, that the 2/01/11 ER visit was a continuation of the 1/13/11 visit, that she mimiced coma by not treating the pulmonary edema until 2 weeks later when she was forced to do so by the impending trach operation, that Dr Cattaneo stole many records and summed up procedures (incorrectly also) done weeks earlier (obvious coverup), that the 8+ hours of untreated status epilepticus of 3/9/11 which did not kill her (and had NO effect on Rita), proving the "myoclonic" jerking was actually just bucking of the unneeded ventilator and not a result of nonexistant anoxic brain injury...etc etc etc...Note that Rita's presenting condition of pulmonary edema is admitted from the first day, and that it was not treated (with nitroglycerine?) because of the complication (Dr Bigdeli's ventilating a breathing woman), and so that her presenting condition of pulmonary edema was not treated (with Lasix, the SOP) until 2 weeks later on 2/14/11...This allowed Bigdeli and a whole slew of other doctors to adopt an unfounded (and nonexistant) diagnosis of coma and therefore anoxia, ALL BULLSHIT, showing misdiagnosis and coverup, terrorism and murder, FROM THE VERY FIRST DAY UPON ADMISSION 2/01/11!