PITTBIRD JITNEY 15202 BELLEVUE...412-538-9358...
Edward H.McWhirter
24/7/365...29 GOAL
Click here for Huffington Post's evidence of AMA murder.
Click to prove MEDIA cover up of AMA murder.
STOP DHS-COMPLICIT
MAFIA/AL-QAEDA/AMA MURDER FOR ORGANS
NEED LAWYER TO SUE THE AMA FOR THE
222-DAY, 211-911 (2/01/11-9/10/11)
MURDER OF MY WIFE.
ALL EASILY PROVEN, but on DHS "no-touch" LIST,
due to Janet Napolitano's involvement on 9/06/11...
2 years (to the day) before Janet was
forced to resign on 9/06/13.
If all Lawyers/Judges suck FED/DHS/MAFIA dick,
then I'll sue AMA myself, with the eventual
help of MY FELLOW AMERICANS (just by signing petitions),
WHOM I WILL HELP VIA A CLASS ACTION SUIT AGAINST USA.
It's easily shown that the "doctor" below
knowingly trached a healthy breathing woman/mother
for the single purpose of torturing her 24/7
with a trach Rita didn't need, thus prompting
coerced plug-pulling, morphine overdose,
and organ "donation", the entire plan known
by Rita from beginning to END, and there being
NOTHING SHE COULD DO ABOUT IT, as her vocal cords
were BYPASSED while AGH hyperventilated her
INTO 24/7 SUBMISSION, except when she ripped the
TUBING OUT OF HER NECK, with blood gushing onto
her gown.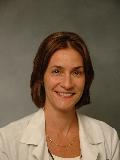 Rita, briefly shown at beginning and end above,
was murdered by "doctor" below, via lethal injection
after being terrorized 24/7 for 222 days,
knowing this morphine scam was coming, whether it
took 222 days or 222 months.

Some variation of the above has murdered
100s of thousands of Americans PER YEAR
for at least 20 years, SO THERE IS NO ONE
in the USA who doesn't know SOMEONE who was
murdered for profit by THE AMA/BANKER ILK,
IN COMPLETE MAFIA/DHS-ENFORCED SECRECY.
Kristin Emery got her KDKA Weather Job
after Judge Emery's fraudulent guardianship
ruling, on 16 August 2011, which ensured
cover up of 911 10th Anniversary Terror Attack
on healthy American woman, from 211-911, 2011.
BELLEVUE SPECIAL...
FREE WEEKLY LOBOTOMIES
AT YOUR CHURCH OF CHOICE
DURING NORMAL BUSINESS HOURS ONLY.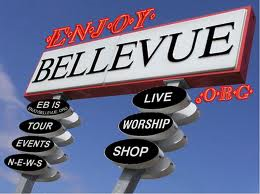 AMERICANS' ONLY HONEST JUDGE...
The USA was a great country from 12 April, 1861
until 23 December, 1913, with the signing of
THE FEDERAL RESERVE ACT OF 1913...
Since that date the USA's been a JOKE,
AND THE JOKE'S BEEN ON US!
The bit about getting a Lawyer is RHETORICAL...
3 YEARS WITHOUT A PEEP FROM A LAWYER
means I am ON the list Aaron Russo refers to,
even more so than the other ED (SNOWDEN),
BECAUSE I HAVE SOLID SCIENTIFIC PROOF
of the USA's deliberate murder of my wife,
as well as the murder of 100s of thousands of
duped Americans, for most of whom the 7-YEAR
STATUTE OF LIMITATIONS for
ELITIST MEDICAL MURDER
HAVING RUN OUT, VIA DHS' 5-7 YEAR
DESTRUCTION-OF-MEDICAL-RECORDS POLICY!!!
Why doesn't KDKA (let alone World Media)
pick up on me, per the medical holocaust of
not just AMERICA, but of the WORLD'S POOR?
Because the BANKER-OWNED MEDIA is complicit
with ELITIST DEPOPULATION
OF WORLD'S "UNPRODUCTIVE"...
Just ask Jim Gorham Of Wash Co. Pa.'s Soc. Sec. Office!
In closing, the FBI was created the same year
as the FED, ONLY TO PROTECT THE FED, who became
the new owners of the USA, and THE WORLD, in 1913.
In order to expand the BANKERS' influence beyond
the FBI, the flunky BUSHES/CLINTONS pulled off 911
inter alia, for the sole purpose of forming the DHS
and completely stripping AMERICANS of any
remaining "FREEDOMS"...I can prove that the FBI/DHS
knew every step/MO of my wife's terrorist murder,
and did NOTHING because both work ONLY
FOR WORLD BANKERS...NOT FOR AMERICANS.
AND VIA ESSENTIAL HELP FROM
OWNED WORLD MEDIA,
THE ENTIRE WORLD POPULATION IS OWNED
BY TERRORIST WORLD BANKERS, with the help of
BANKER-OWNED ORGANIZED CRIME.
Pick a medical scam...any scam below:
***********************************
***********************************
***********************************
***********************************