PITTBIRD KITE and JITNEY...412-313-3080
382
WHY AGH KILLS YOU FOR ORGANS...
QUICK TIP...If you are making eye-contact with
a "PATIENT" on "life-support", then that healthy "patient"
is being murdered by HIGHMARKS's New Kensington MOB
for ORGANS, whether they get them or not...
You see, once Mafia-owned doctor falsely
trachs you (to shut your mouth), AHN can't let you live,
as you know the entire murder-for-organs M.O..
I expect no cooperation from yinz Zombies...
I just want you to know what you're in for,
the instant AHN trachs and vents you for 24/7 torture,
for up to decades on end.
DAN ORONATO will tell you that RESPIRATORY
THERAPISTS
(like those trained at WCCC in NEW KENSINGTON)
are the SINGLE MOST IMPORTANT TOOLS
in MEDICAL MURDER FOR ORGANS VIA
FABRICATED DIAGNOSIS, USING FRAUDULENT
UNNEEDED "LIFE-SUPPORT" TO HYPERVENTILATE,
SUBDUE, SILENCE, TORTURE, COERCE PLUG-PULLING,
THEN MORPHINE OVERDOSE/ORGAN "DONATION".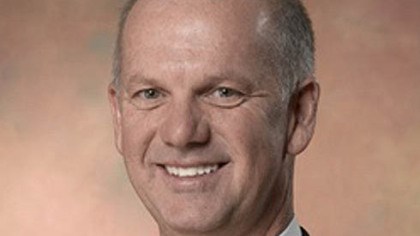 Federal Prosecutor David J Hickton founded the
white-collar-crime law firm of Burns & White LLC
in 1987, the same year Highmarks's murder-for-organs
campaign against Pittsburghers began FULL SCALE.
It's located DIRECTLY NEXT TO mobster Melani-buddy
CEO John W Paul's ALLEGHENY HEALTH NETWORK!
AHN.org
The top two enablers of MOB murder of healthy
"patients" at Allegheny General Hospital
are AGH Chief of Neurology Dr James P Valeriano
(who intentionally misdiagnoses healthy people
with Anoxic Encephalopathy, or brain death)...
and Thoracic Surgeon Dr Sheri Ann Mancini
(who uses this known fabricated diagnosis
to trach healthy people for eventual murder/organs).
Valeriano, Mancini, and Mob Underboss Iannelli live
WITHIN A MILE RADIUS OF EACHOTHER IN WEXFORD,
PENNSYLVANIA.
So who, at AGH, performs the final act of murder?
Dr Deborra Kim Zaiser is the AGH ER Doctor,
with whom it all STARTS, and with whom it all
ENDS, via planned Morphine Overdose.
MEDICAL RECORDS
MICHAEL W BURNS, son of KDKA's William M Burns
(long-time frequenter of MOB hangout Rosa Villa),
lives 2 miles from Underboss Iannelli, and can actually
walk to Bobby Iannelli's WEXFORD house
WITHOUT CROSSING A STREET!!!
Now you know why KDKA had NO COMMENT as to
my wife's dilemma
for about 4 years now (per UPMC/HIGHMARK squabble),
and why I got NO HELP from RALPH IANNOTTI,
DURING MY WIFE'S 24/7 222-DAY MURDER
FROM 211-911 (2/01/11-9/10/11)!!!
Like Onorato's Neighbor (Dr John P Uribe) told me 7/27/12,
"SHE WAS AT THE WRONG PLACE
AT THE WRONG TIME!".
You'll note in an above link that the
TRANSPLANT COORDINATOR OF NYODN HIMSELF
admits 1 of every 5 deaths IS FRAUDULENT,
which means, on average, that this hideous
torture/murder will happen to
EVERY FAMILY IN THE U.S.A...Chant THAT at
your next sporting event (after you're wanded)!
But don't let the TRUTH get in your way...
I think you should chant A G H...A G H, just like
Pirates' WEXFORD-Elitist NEIL WALKER...
MOB OWNS FBI THRU HICKTON, WHO STANDS DOWN
ALL
LAW ENFORCEMENT IN WESTERN PENNSYLVANIA!
In other words, EVERYWHERE
HIGHMARK, AHN, and NEW KEN MOB OPERATE...
DDDDDDDDDDUUUUUUUUUUHHHHHHHHHH?!?!?!?!?!?!?
If you don't understand this, you need to grow up...
The Pope had the balls to tell the truth.
Did ANY of YOUR Clergy? FUCK NOOOOO!
As one of them told me personally...
"OUR HANDS ARE TIED!".
Now, is THAT a bunch of BULL SHIT or WHAT?
SCOTT S SMITH PGH FBI...DO YOUR JOB,
YOU ROCKEFELLER CUNT!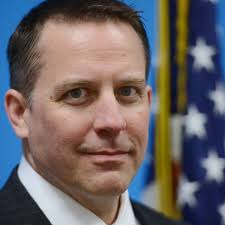 Your OATH OF OFFICE over-rides CRIMINAL HICKTON!
The FBI's been sucking Rockefeller's dick since 1913...
It's time to switch up!
Pick a medical scam...any scam below:
***********************************
***********************************
***********************************
***********************************