PITTBIRD KITE and JITNEY...412-313-3080
31
FBI...DO YOUR JOB!!!
HIGHMARK HOLOCAUST-FOR-ORGANS SIMPLIFIED...
AGH Dr. James P Valeriano fabricates a diagnosis
of Anoxic Encephalopathy ("Brain-Death") for you.
Then AGH Dr. Sheri Ann Mancini uses this phony diagnosis
to trach and vent you (bypassing your vocal cords), thus
preparing you for eventual murder by AGH Dr. Kim Zaiser,
via intentional Morphine Overdose (for organ "donations").
CLICK HERE to prevent your 20% chance of being
MURDERED BY HIGHMARK/AHN.
MEDICAL RECORDS
(the other 20,000 pages are sealed by David J Hickton).
Dr. Mancini moved into her $800,000 house
(in Valeriano's Wexford NEIGHBORHOOD), FIVE MONTHS
after being the ONLY WPAHS doctor willing to trach
A PERFECTLY HEALTHY 53 YEAR OLD WOMAN
(INTENTIONALLY left untreated for fluid in the lungs)!
Just because none of you can actually think (for yourself),
does not give ELITE the right to murder Americans
by the 100s of thousands every year for organ sales
ON THE BLACK MARKET!
Can YOU spell H I D E O U S?
How about F U C K I N G S T U P I D ?
BURNS (son of KDKA icon), of Burns White, and HICKTON
(directly adjacent to ALLEGHENY HEALTH NETWORK),
lives 2 miles from NEW KEN MOB UNDERBOSS...
VALERIANO lives 1 mile from UNDERBOSS...
MANCINI lives 2 miles from UNDERBOSS...
KDKA's Paul Martino lives 3 miles from BURNS.
Burns and White LLC specializes in WHITE COLLAR CRIME,
SUCH AS ORGAN-SNATCHING/MURDER...How convenient.
ASK ORONATO.............................OR ONORATO.
WHY BIG DONATION TO NEW KEN'S WCCC?
WCCC trains RESPIRATORY THERAPISTS,
who unknowingly (sometimes) torture HEALTHY
INTENTIONALLY-MISDIAGNOSED "PATIENTS"
with a Tracheostomy/Ventilator that "patient"
NEVER NEEDED, to coerce "plug-pulling" by family
(FOLLOWED BY PLANNED MORPHINE OVERDOSE),
NO MATTER HOW MANY YEARS/DECADES IT TAKES!
Dr Zaiser (doctor DEATH) lives one mile from
the intersection of 76 and 79, so that she can get
to ANY HIGHMARK/MOB-infested HOSPITAL
IN A HURRY! HELLO?!
The others live about 3 miles from 76 and 79.
YINZ have been sucking KDKA's crooked dick
since 11/02/1920, exactly 33 years before
my Birthday.
Just ask KDKA NEUROLOGIST DR MARIA SIMBRA.
Am I reaching any of you,
or have the Rockefeller Elite achieved
TOTAL AMERICAN BRAIN-DEATH solely through
INDOCTRINATION?
ON AVERAGE, even the NYODN admits that
this terroristic murder for organs will happen
TO EVERY FAMILY OF 5 IN THE USA!!!
Rita Joanne Conley murdered from 211-911 (2/01/11-9/10/11)
Start machine gun at 3:11 of FOO.
THIS is the number of HEALTHY AMERICANS
slaughtered by Rockefellers' AMA/MOB every DAY
(via fabricated diagnoses),
in USA's 5000 hospitals,
ENABLED BY WORLD BANKER-OWNED CORRUPT
"FEDERAL" PROSECUTORS NATIONWIDE.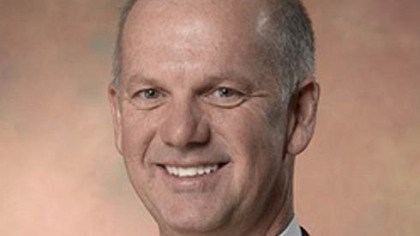 David J Hickton, protector of HIGHMARK/NEW KEN MOB
SINCE 1987, cofounding BURNS WHITE & HICKTON LLC,
right before the organ-running I 279 spur opened
9/16/89, with direct connection to 376 E in 2002,
right around time Dr.Maria Simbra joined the team.
ZOMBIE LESSON 3001...
On 11/03/2014, I saw an episode of "THE DOCTORS",
about doctors fabricating diagnoses of Cancer,
so that they could make BIG money off CHEMOTHERAPY...
So I sent them a note regarding AMA/MOB fabrication
of brain-death Nationwide, to make BIGGEST money
off the criminally harvested organs thereby...
I will NEVER get a response, as ORGAN-SNATCHING/
MURDER is an operation of the DEPOPULATION
World Bankers, using their Mafias, and the Bankers
TOTALLY OWN MAJOR MEDIA WORLD-WIDE...
Isn't that correct KDKA, you Banker-sucking bitches?
Pretty soon, you'll be lining up at the
HIGHMARK GATE at PNC Park, with SECURITY wands
up YOUR ass...A little ironic, don't you think?
Oh that's right, you don't, do you?
BOTTOM LINE...Right NOW, your odds of being
hideously murdered in the hospital are 20%
(don't worry, you're family will never know,
since your vocal cords are bypassed so
YOU CAN'T SCREAM)...If you cooperate with me,
odds will head toward 0%...Tough choice, I know.
Ask NEIL...He'll help you, LOL.
When Carlos Santana did Woodstock,
he was full of anger, which made him GREAT.
Same goes for KING
and JFK..
Every President against the BANKER got a BULLET.
If I don't stop this WORLD HOLOCAUST soon,
YOU may soon not be able to stop it...
and that's what used to be called
THE GOD'S HONEST TRUTH,
when people allowed themselves to see it.
SIMBRA...12 Years of covering up the W. PA.
HIGHMARK HOLOCAUST!
KDKA was hiring this bitch
about the same time UPMC was firing
THIS BITCH...
John W Paul, AHN CEO, and long-time friend of
THE NEW KENSINGTON MAFIA,
via long-time Mobster Pal
Kenneth R Melani, the CEO of HIGHMARK
until I blew the whistle on him to Hussaini
in MARCH 2012...hence the phony "AFFAIR".
Melani lives in CHESWICK, across the river from NEW KEN.
Linda O Bridgens (AGH Director of Medical Records)
lives in CHESWICK also, and she WILL NOT
release Rita's COMPLETE medical records to her family,
family STRONGLY being advised not to pursue records
EVERY TIME FAMILY CONTACTS AN ATTORNEY
ANYWHERE!
Good job not reelecting Corbett...He's a murderer NOW
as he was complicit in my Wife's murder in 2011,
AS ATTORNEY GENERAL and GOVERNOR, as per
"A SANDUSKY"!
CORBETT'S A PIECE OF SHIT...JUST LIKE ORONATO,
who politically fixed (as County Executive) Rita's murder
THE WHOLE TIME that Rita's and Dan's sons
PLAYED OF THE SAME LITTLE LEAGUE TEAM!
Rita J Conley (during the previous Baseball Season)
Pick a medical scam...any scam below:
***********************************
***********************************
***********************************
***********************************