PITTBIRD DELIVERY...412-313-3080

545

HUFFINGTON POST says 1 of every 5 AMERICANS

will die, via fraudulent life-support, for organs.

BRING WPAHS TO JUSTICE NOW

... MEDICAL RECORDS

I'm guessing NONE of you want to hear this,

which is EXACTLY why NAZI GERMANY happened...WELL,

IT'S HAPPENED AGAIN, ONLY MUCH WORSE...

MUCH WORSE.

NEW KEN's WCCC TRAINS RESPIRATORY THERAPISTS.

DAN ORONATO will tell you that RESPIRATORY

THERAPISTS

(like those trained at WCCC in NEW KENSINGTON)

are the SINGLE MOST IMPORTANT TOOLS

in MEDICAL MURDER FOR ORGANS VIA

FABRICATED DIAGNOSIS, USING FRAUDULENT

UNNEEDED "LIFE-SUPPORT" TO HYPERVENTILATE,

SUBDUE, SILENCE, TORTURE, COERCE PLUG-PULLING,

THEN MORPHINE OVERDOSE/ORGAN "DONATION".

THIS IS THE AGH CREATURE FROM ALLISON PARK PUT IN CHARGE OF "TAKING CARE OF RITA" AN HOUR'S DRIVE SOUTH IN CANONSBURG PA AT THE GREENERY SPECIALTY CARE CENTER AND REHAB, WHICH TOOK OVER "RESPONSIBILITY" FOR RITA FROM AGH, ALTHOUGH AGH HAD TO MAKE SURE SHE ACTUALLY DIED AT AGH, WHICH OF COURSE THEY ACCOMPLISHED (even though Canonsburg General Hospital is the rehab's NEXT DOOR NEIGHBOR!).

The little Xed out boxes are FBI-hijacked pages, just as with

the 67 of 74 pages of FBI-hijacked medical records elsewhere.

The FBI has always worked for the Rockefellers, NOT YOU!

These comments were made during the 211-911 murder,

which were then of course dumped by Mengele, I mean Hoyt.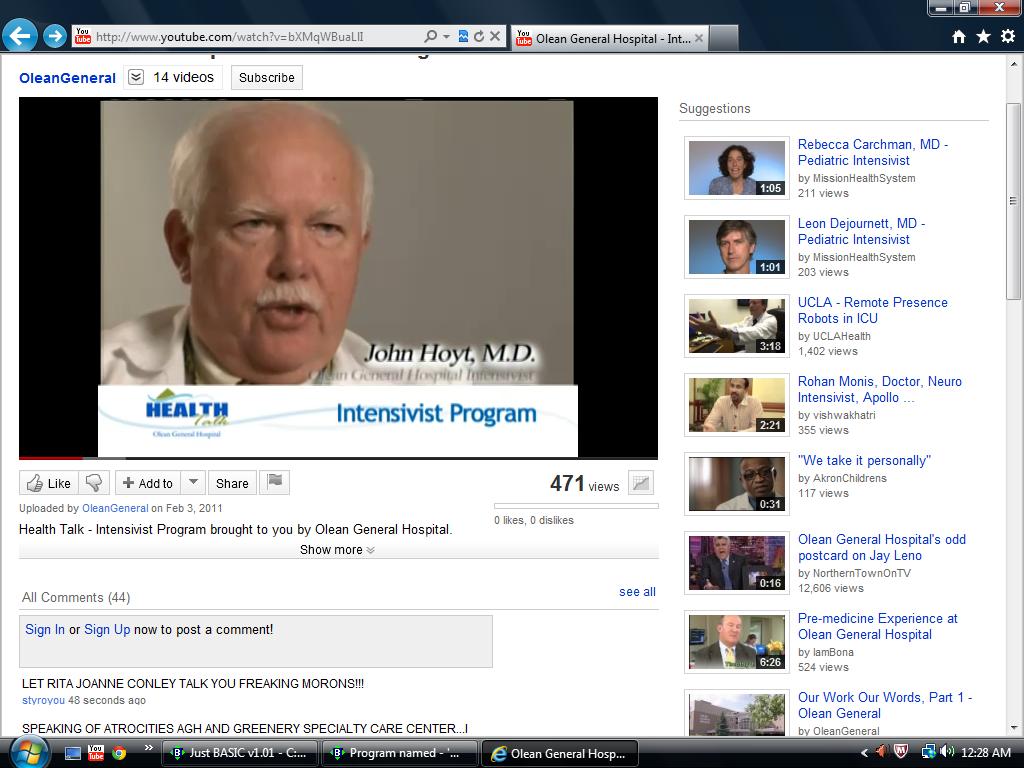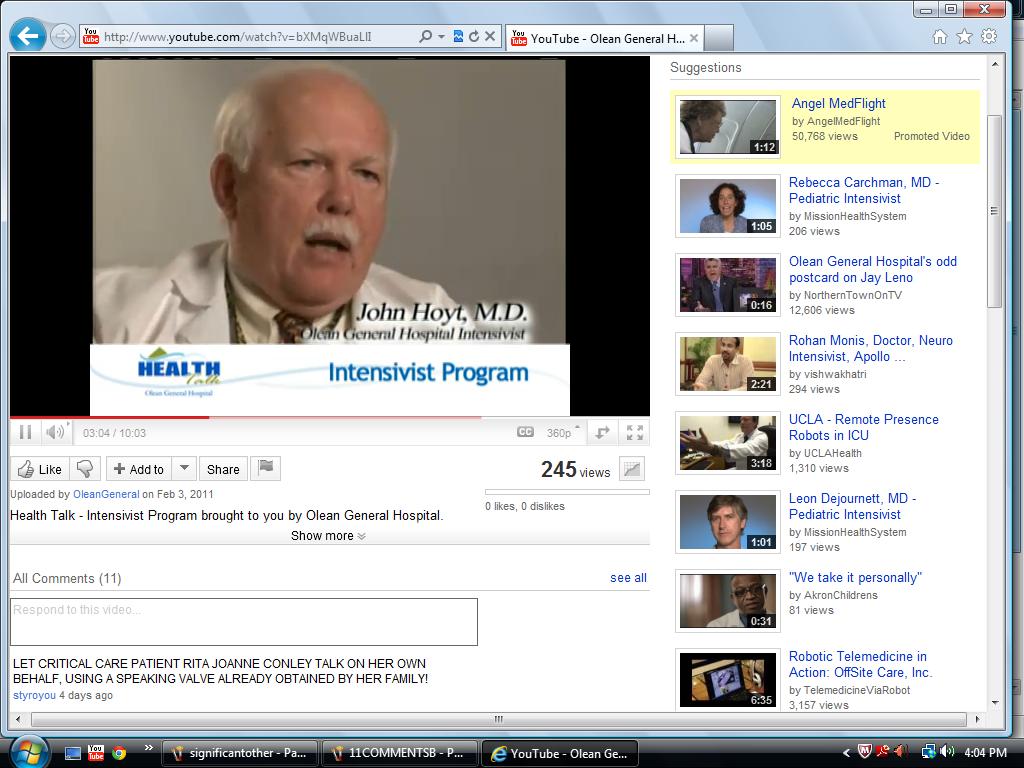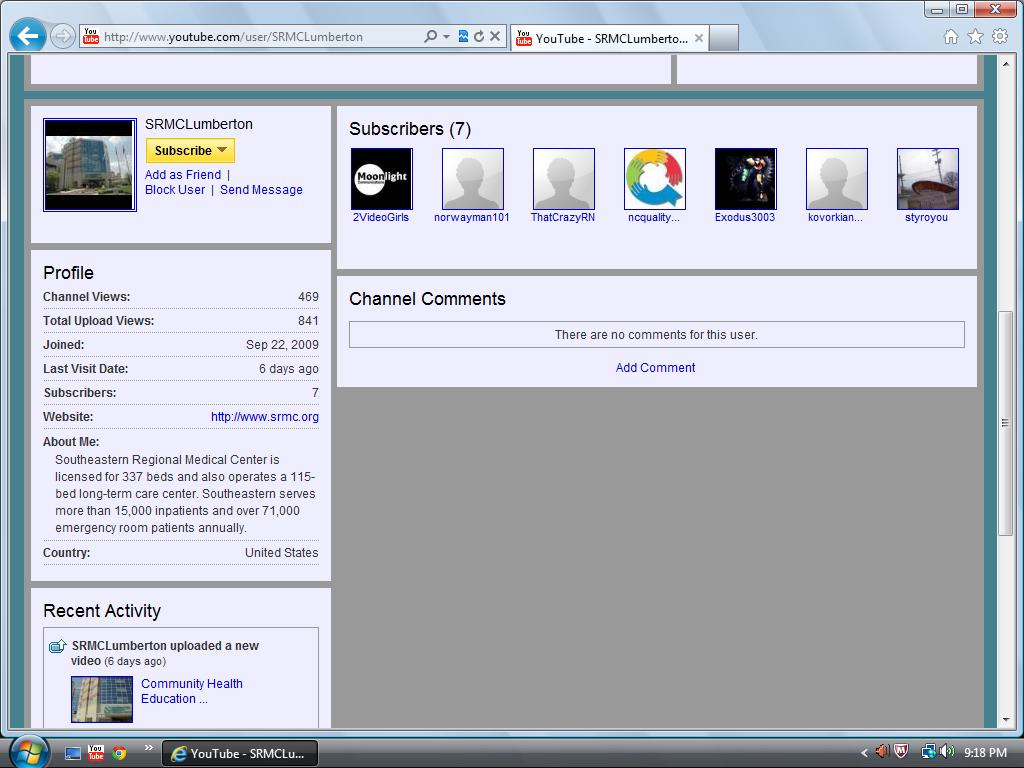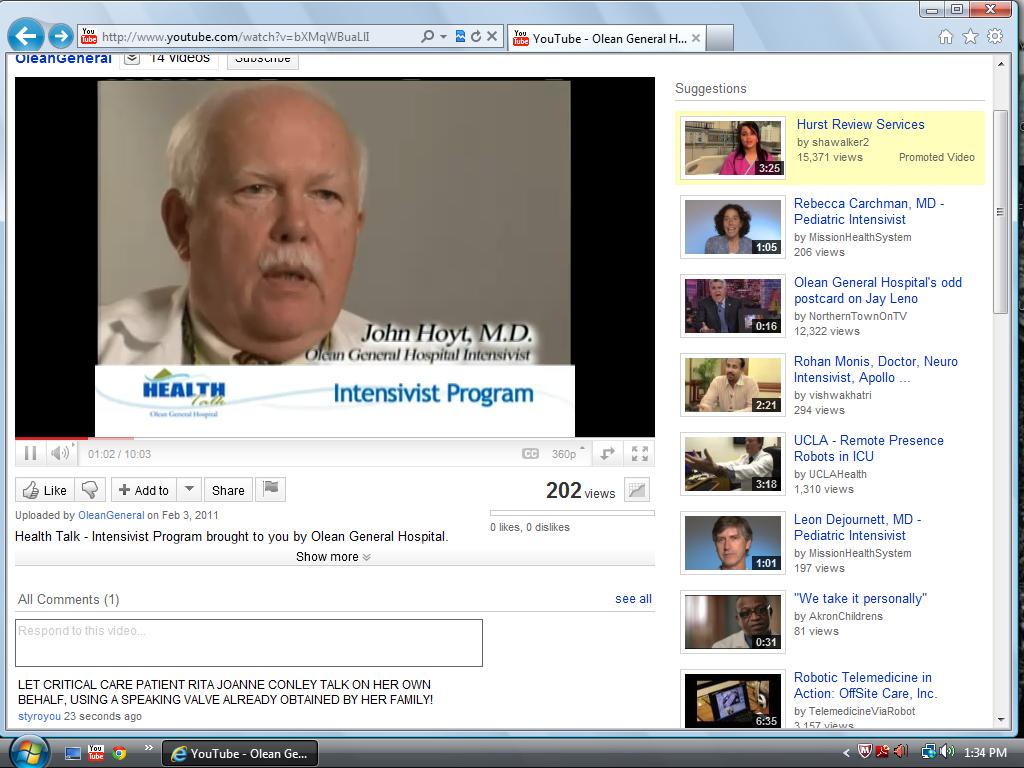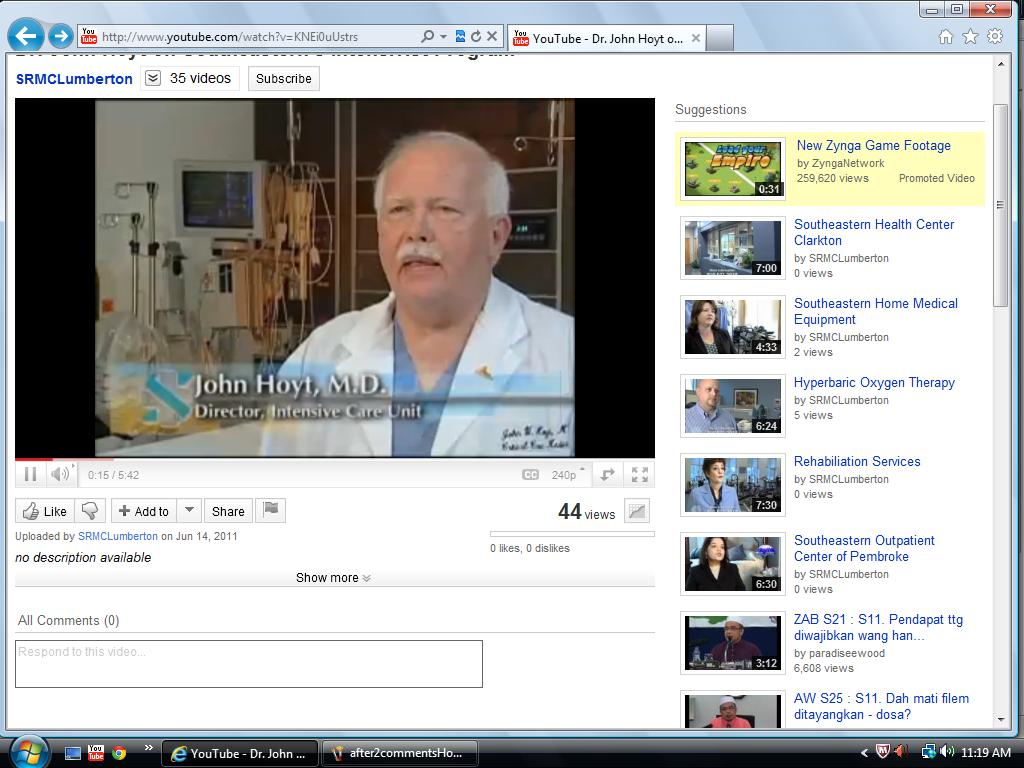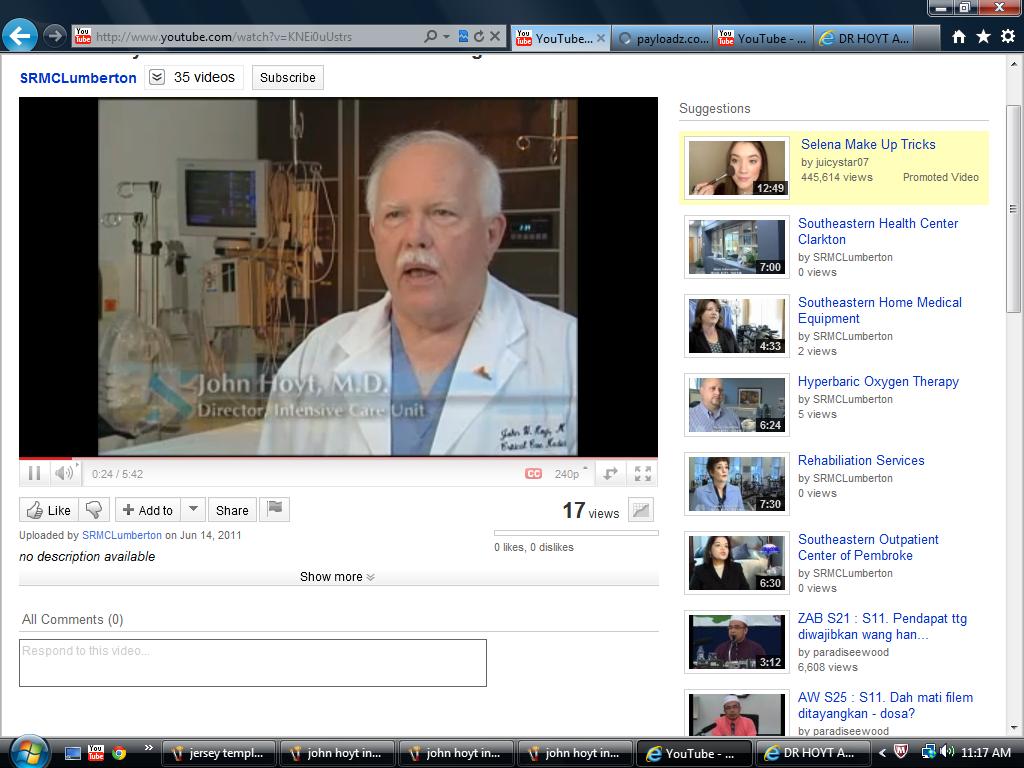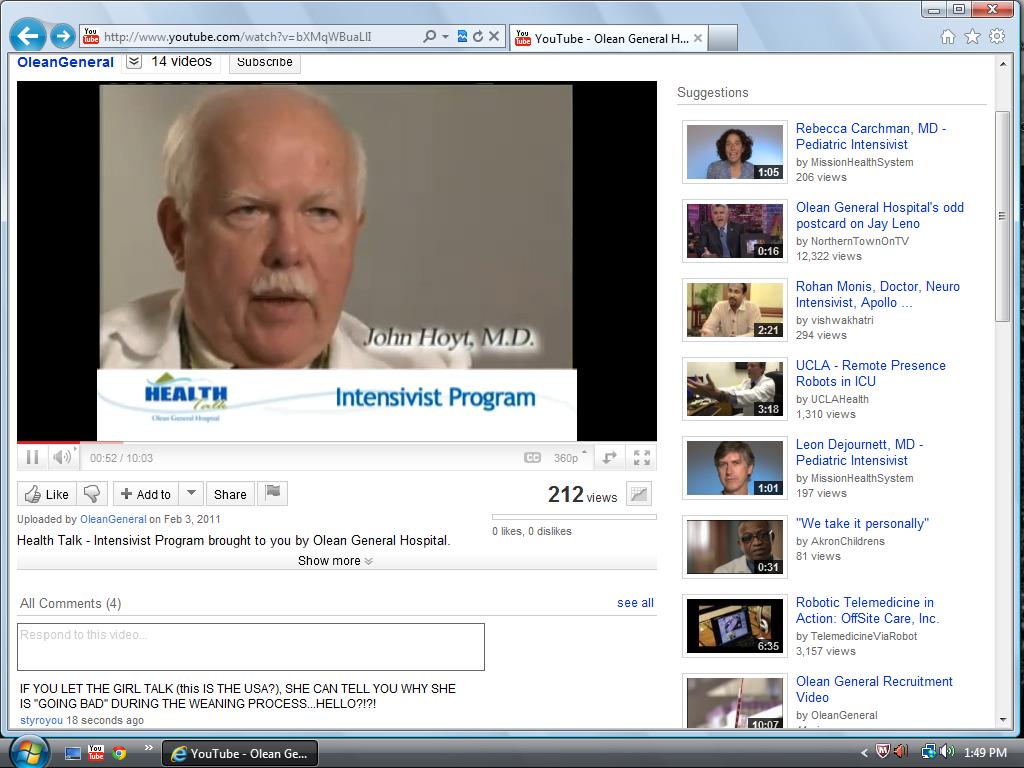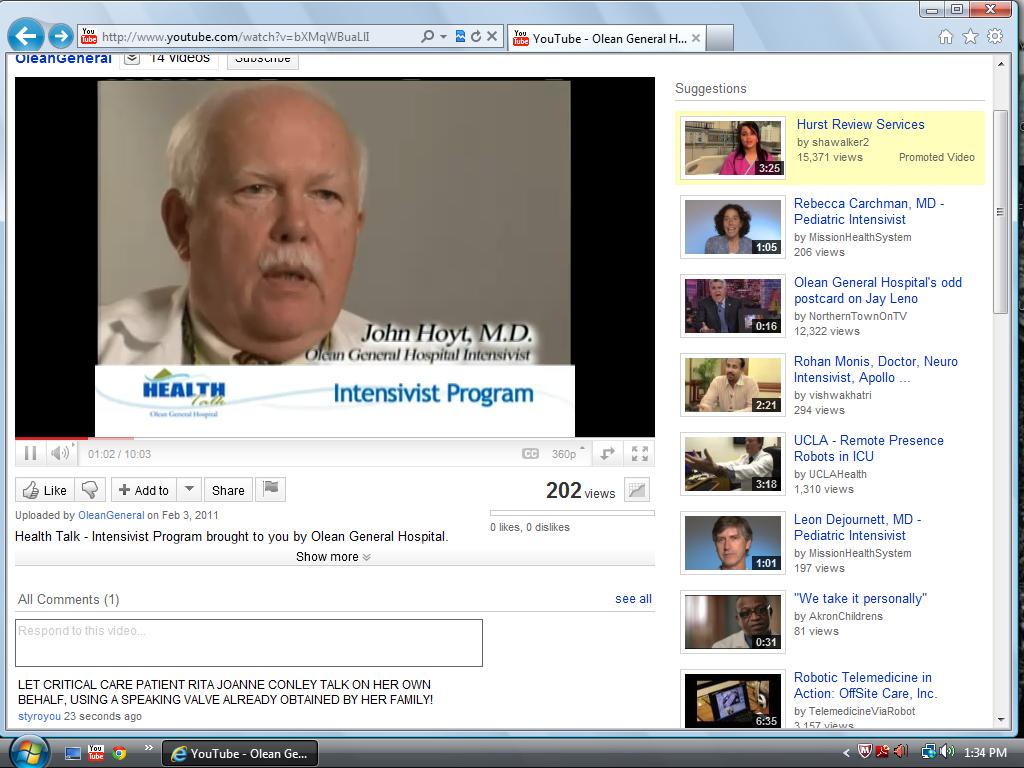 The USA has 5000 of the World's most HIDEOUS
DEATH CAMPS, that AMERICANS commonly
refer to as "HOSPITALS".
and you can thank ALL things "FEDERAL" (BANKER),
like THIS bitch below: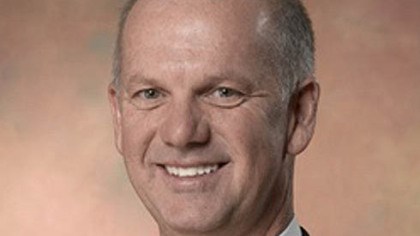 David J Hickton, "FEDERAL" Prosecutor for W Pa.'s
HIGHMARK, ALLEGHENY HEALTH NETWORK,
and NEW KENSINGTON MOB.
Thirty years ago, the NEW KEN MOB expanded
into HIGHMARK's new areas of Youngstown and Cleveland,
as in CLEVELAND CLINIC, and manufacturer of Pittsburgh's
"SPECIAL" AGENT for our FBI,
SCOTT S. (suckass) SMITH.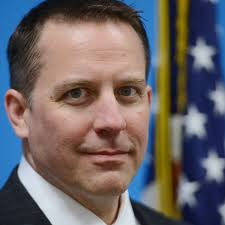 There are what 316 million Americans...
which means that, at some point, over 60 million
of you Simpletons will be terrorized to death
for organs/bad insurance, in Hospitals/Nursing Homes,
BY HEALTH "PROFESSIONALS".
Pick a medical scam...any scam below:
***********************************
***********************************
***********************************
***********************************