PITTBIRD KITE and JITNEY...412-313-3080
49
THE NEW YORK ORGAN DONOR NETWORK admits
that 1 in 5 Americans will be hideously murdered
in HOSPITALS for ORGAN "DONATIONS".
CLICK HERE TO STOP IT NOW!
Good news...They don't want your brain...trust me.
MEDICAL RECORDS
PS: Highmark and AHN own FBI through David J Hickton,
Federal Prosecutor of Western Pennsylvania, who stands
down ALL Law Enforcement in same (as well as Justice),
after having protected
Highmark/W Pa Mob Organ-snatching since 1987
with Burns White & Hickton LLC
WHITE-COLLAR-CRIME LAW FIRM (next to AHN).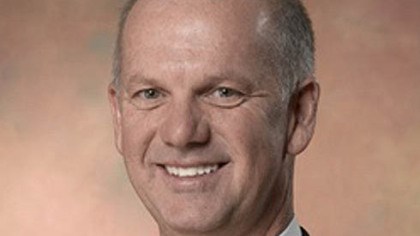 ALL of Yinz know SOMEONE who died suspiciously at AGH,
and you do NOTHING...That would make all Yinz COWARDS!
Hickton takes it up the ass,
while FBI's Scott S Smith sucks Hickton's dick.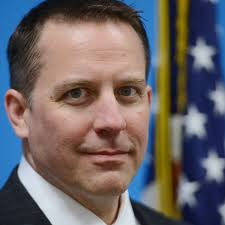 JUST LIKE YINZ...
WHY BIG DONATION TO NEW KEN'S WCCC?
WCCC trains RESPIRATORY THERAPISTS,
who unknowingly (sometimes) torture HEALTHY
INTENTIONALLY-MISDIAGNOSED "PATIENTS"
with a Tracheostomy/Ventilator that "patient"
NEVER NEEDED, to coerce "plug-pulling" by family
(FOLLOWED BY PLANNED MORPHINE OVERDOSE),
NO MATTER HOW MANY YEARS/DECADES IT TAKES!
Dr Zaiser (doctor DEATH) lives one mile from
the intersection of 76 and 79, so that she can get
to ANY HIGHMARK/MOB-infested HOSPITAL
IN A HURRY! HELLO?!
The others live about 3 miles from 76 and 79,
within a mile radius of W Pa. Mob Underboss
Bobby Iannelli; the Mob Boss of W Pa. still lives
IN NEW KENSINGTON (Sonny Ciancutti),
where Hussaini transferred me after I blew the
whistle to him on Cheswick's HIGHMARK CEO Ken Melani in
MARCH 2012.
There was NO "affair", at least not
of the kind referred to HERE.
New Ken neighbor Cheswick is also home to
Linda O Bridgens, Director of Medical Records
at Allegheny General Hospital, who continues
to withhold COMPLETE Medical Records of murdered
Rita J Conley FROM HER OWN FAMILY,
thanks to Corbett, Kelly, Kane, FBI, BEI, ACMS, AHN...
Start machine gun at 3:11 of FOO (or 3:57 of "Killing").
THIS is the number of HEALTHY AMERICANS
slaughtered by Rockefellers' AMA/MOB every DAY
(via fabricated diagnoses),
in USA's 5000 hospitals,
ENABLED BY WORLD BANKER-OWNED CORRUPT
"FEDERAL" PROSECUTORS NATIONWIDE.
BEST DEPOPULATION SCAM???
Doctors murder you stupid mother-fuckers
BEHIND CLOSED HOSPITAL DOORS,
WHILE MAKING $500,000 APIECE PER ORGANS SET,
ALL COVERED UP BY MAJOR MEDIA AND CLERGY!!!
As Father Dennis from Assumption Church told me...
"OUR HANDS ARE TIED".
And so will YOUR hands be, as you're strapped to a bed
BY YOUR NECK, FOR DECADES ON END, IF NEED BE.
FOR EVER, IF YOU HAVE
REALLY GOOD INSURANCE.
And when it's all over, you get the quick
MORPHINE OVERDOSE anyway.
Upon death by overdose, the Morphine immediately
destroys any organs not harvested, thus destroying
ALL EVIDEDENCE OF THE BOGUS "ORGAN FAILURE"
WHICH PUT YOU ON "LIFE-SUPPORT"
(bypassing vocal cords & subduing you via hyperventilation).
Pick a medical scam...any scam below:
***********************************
***********************************
***********************************
***********************************