LE-JIT BELLEVUE DELIVERY...Text 412-313-3080

216

HUFFINGTON POST says 1 of every 5 AMERICANS

will be murdered, via fraudulent brain-death, for organs...

Fraudulent brain-death is caused by fraudulent

LIFE-SUPPORT (tracheostomy/ventilator/hyperventilation)

and/or DRUGS (Propofol/paralytics/anti-seizures).

BRING WPAHS TO JUSTICE NOW

... (MEDICAL RECORDS)

AHN CEO John W Paul and Pittsburgh Mafia Godfather,

Vincenzo Isoldi, are neighbors at NEVILLEWOOD, and can

walk to each others houses without crossing a street.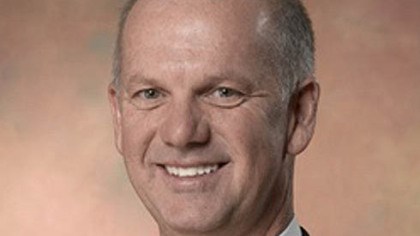 David J Hickton protects the "FEDERAL" GOVERMENT,
HIGHMARK, ALLEGHENY HEALTH NETWORK, NYODN,
and the WESTERN PENNSYLVANIA MAFIA...
not WESTERN PENNSYLVANIANS.
20,000 pages of Rita's medical records will never
be released to me, as they prove 100% tyranny by
the Rockefeller Ilk and the MOB that protects said Ilk.
The US Government has NO POWER, just a PUPPET...
like YOU!!!
BOTTOM LINE...Isoldi owns Hickton (through Onorato),
who then stands down North Strabane Police, allowing
Greenery Specialty Care Center to terrorize fraudulently
ventilated patients (with unneeded tracheostomies),
prompting families to pull the plug on the ventilator
(after "patient" transport to original offending hospital),
followed by quick intentional Morphine overdose (murder),
trying to cover up fact that "patient" never had ANY
"organ failure" (the excuse used to put "patient"
on "life-support" IN THE FIRST PLACE)!
NYODN coaches ask for organ "donations" right before
the plug is pulled, before family has a chance
to figure out what the hell is going on...and then,
to cover up for the bogus "complete organ failure",
MORPHINE VERY QUICKLY ruins any un-harvested organs
UPON MURDER...And then when the family realizes what
they've just done, Hickton notifies the DHS to withhold
COMPLETE MEDICAL RECORDS from family,
by standing down
ALL LAWYERS EVERYWHERE, from helping family get
THE MEDICAL RECORDS.
UNBELIEVABLE?...so was Nazi Germany.
YINZ have lived a bullshit fairytale since 1913,
orchestrated by the Rockefellers, Rothschilds, etc,
using THEIR MEDIA (starting with KDKA in 1920),
and THEIR newspapers before THAT!
Pick a medical scam...any scam below:
***********************************
***********************************
***********************************
***********************************