PITTBIRD KITE and DELIVERY JITNEY...412-313-3080
Text me trip origination, destination, and pickup time, for quote.
Can't shop today? Give me a list...FOOD, TV (1986 CADDY).
43 ways that "FREE" Health Care WILL KILL YOU!
TOM CORBETT...GIVE U.S. AHN MEDICAL RECORDS
proving prolonged premeditated WPAHS murder from 211-911.
THIS could've been your Son or Daughter...DO YOU CARE?
Imagine doctors strapping your HEALTHY daughter
(by the neck, as with my wife's unneeded tracheostomy),
into a hospital bed for 222 days, with huge fingerless
gloves on both arms to the elbows, which prevent her
from removing the high-speed fan strapped to her head,
blowing directly into her face, hyperventilating her
24/7, except when every 4 hours they jam a plastic
tube down her throat into her lungs, half the time
puncturing them (with blood gushing out her mouth
onto her gown)...All this and much much worse
without pain medication or sedatives...WELL, THIS,
IN EFFECT,
and much worse, happened to my wife at the hands
of WPAHS, from 2/01/11 till 9/10/11, at which time
WPAHS murdered Rita with a Morphine Overdose
to keep her mouth shut permanently per law suit.
So what could be worse than that? Glad you asked.
You see, since the fan (or my wife's ventilator)
forces too much oxygen into your system, your daughter
is quickly forced to violently HICCUP...Not just
your average hiccup, but a FULL-BODY HICCUP
ALL THE WAY DOWN TO THE TIPS OF BOTH FEET...
and since my wife's ventilator was always set to 12 BPM
(and 600 ml per breath 24 hours per day)
that works out to 3,800,000 CONSECUTIVE FULL-BODY
VIOLENT HICCUPS IN A ROW, THAT SHE COULD ONLY
AVOID BY RIPPING THE TUBE OUT OF HER NECK...
ONLY WHEN SHE COULD OVERCOME THE DEBILITATING
HYPERVENTILATION (Cerebral Hypoxia)...
But it was much, much worse than THAT...HOW?
(Keep in mind Rita was fraudulently trached
and ventilated IN THE FIRST PLACE)
GLAD YOU ASKED...
_______________________________________
Now let's just say that some HIPAA Statute required me
to show reasonable suspicion as to why Rita's
Complete Medical Records were withheld from her
immediate family, so that if you click here,
you will see in the Records Summaries, that Rita's initial
correct diagnosis of Cardiogenic Pulmonary Edema,
on 1/13/11, WAS COMPLETELY IGNORED ON Rita's
SECOND ADMISSION on 2/01/11
(for the same continuing new-onset condition)...
THE ONLY POSSIBLE REASON TO COMPLETELY IGNOR
A RECENT CORRECT NEW-ONSET DIAGNOSIS
(within the context of what then happened to Rita),
would be the reason of having Rita murdered
for organs VIA COMPLETE AND TOTAL FRAUD,
as WAS suggested by Dr Syed Rasheedullah Hussaini,
the same day (2/01/11) he dumped PCP job to MONAH.
Keep in mind that Rita spent the last 5 months
of her life in a facility (nursing home) which
by law, cannot monitor her heart rate and blood
oxygen level on a 24 hour per day basis,
WHICH WAS ABSOLUTELY NECESSARY TO
SUCCESSFULLY
TREAT THE ONLY ACTUAL CONDITION SHE HAD,
BEING CARDIOGENIC FLUID-IN-THE-LUNGS, NOT AE.
This is only the tip of the iceberg.
The only thing sadder than this worst-case
prolonged murder-for-organs
(WHICH HALF OF YOU 47% WILL EXPERIENCE)
is that almost all of you can't even begin
to understand the everyday simple medical
scam of using fraudulent (unneeded) "life-support"
in order to subdue, control, and murder (for organs),
by hyperventilation, even a healthy Hulk Hogan (for example).
Now you know why, for 3 1/2 years, I've been writing
the most outrageous (but true) shit on my Caddy,
and NOBODY ever fucks with me...Because the LAST
place these ELITE want me to be, is in a Courtroom
(in front of a Microphone), as I nail every one
of them to the cross, one by one, for hours on end.
Why doesn't KDKA tell you this crap?
ASK JOHN FITZGERALD KENNEDY...
What's the GOOD news?
Well, in an Elitist Court Of Law, most of you
would be considered brain-dead, and so you can't
ACTUALLY BE KILLED in THE END!
WHO'S THE UGLIEST OF THEM ALL???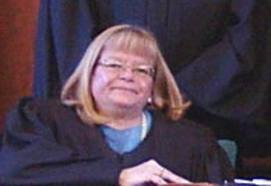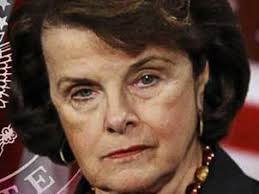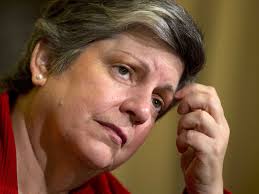 It's TIME to make your toughest CHOICE!
HINT...For once, it's not #2.
The Pope's got guts, like Emery gots UGLY
(from sucking HIGHMARK'S MAFIA MURDER DICK)...
HELLO ONORATO, MELANI, ZAPPALA.
Same with Janet, at THE END, on 9/06/11, when
Napolitano gave the order to Hickton, to
make sure Rita was murdered and cremated
to cover this Rockefeller/AMA Political Murder.
That's why KDKA has never even mentioned me
while ignoring PLAIN-SIGHT EVIDENCE, knowing,
that for 100 years, Yinz have lived TOTALLY
IN THE MEDIA'S MISTER ROGERS' NEIGHBORHOOD.
Janet "resigned" 2 years (to the day) after her
giving COVER UP MURDER ORDER 6 September 2011,
THE VERY SAME DAY that I blew the whistle
to corrupt ACMS, as to Hussaini's EXACT TERROR M.O.!
Now I estimate that there are about 30 uncorrupted
Grade School Honors Students across the USA
who understand that, just using the linked
Medical Records I've given you, I have proven
my case beyond any doubt whatsoever...However,
you media-trained Monkeys won't even consider
the possibility, as KDKA will not even publicly
entertain the idea of WPAHS murder, even though
the TIMELINE coincides PERFECTLY with the
WPAHS (AHN)-UPMC "DISPUTE", which Corbett says
is resolved (because of his own involvement as AG),
even though EVERYONE knows that it is NOT RESOLVED,
AND WILL NOT BE RESOLVED UNTIL AFTER RITA'S
MEDICAL RECORDS ARE DESTROYED ON 9/11/2016,
after the ELITE-ONLY Statute-Of-Limitations
FOR MURDER.
If Yinz had any idea how incredibly naïve you are,
you would finally make good use of the
CITY OF BRIDGES.
Yinz make THIS guy look like a fucking genius.
Pick a medical scam...any scam below:
***********************************
***********************************
***********************************
***********************************