BLACKanGOLD KITE & JITNEY 15202...412-313-3080
Text me trip origination, destination, and pickup time, for quote.
25
SIGN PETITION TO SEE FROZEN MEDICAL RECORDS.
Protect yourself from ORGAN "DONATION"/MURDER.
IF I GET RECORDS, YOU GET RECORDS.
With no valid Judicial System,
the INTERNET and PUBLIC AWARENESS
are my only hope for justice.
In the meantime, the incomplete partial summaries
of Rita's AGH Medical Records (to follow)
PROVE that her initial correct diagnosis of 1/13/2011
WAS COMPLETELY IGNORED at Rita's second admission
(FOR THE SAME FUCKING THING)
on 2/01/2011, in order to completely FABRICATE
a FALSE diagnosis, for the purpose of eventual murder
and therefore organ "donation"/elimination
of "bad insurance".
I'm sorry, but after 3.5 years of this shit,
I can say you people really ARE FUCKING STUPID!
Are ANY of you assholes sure you were born ALIVE?
In any case, DO NOT GO TO AGH ER,
as Dr Zaiser could legally have you
declared "brain-dead" using NO trickery WHATSOEVER!
Is there hope for ANY of you Mister Rogers'
Neighborhood mother-fuckers?...YES...WHY?
Just 10 years ago, Benghazi, Syria, and Georgia
would each have resulted in wars...People are
starting to wake up, with the Rockefellers &
Company realizing we're not going to bite
on their bullshit anymore...Now we're waiting
on the result of the ISIS MEDIA CIRCUS...
What's it going to be Americans?
It's time for US to shove it up ROCKEFELLERS' ASS.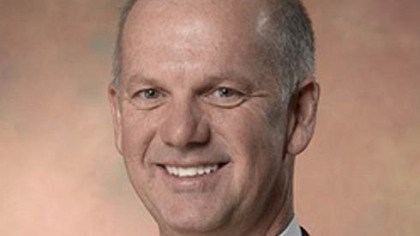 No THIS isn't Rockefeller, but he sucks DAVID's dick,
along with Corbett, Kelly, Kane, the FBI, DOJ, ABA,
DHS's fired JANET NAPOLITANO (Rockefeller Prostitute),
and let's not forget GEORGE AND BARBARA DOSCHER...
George was MAYOR of Rita's HOME of Bellevue Pa
during her murder by WPAHS from 211 till 911,
as I begged for help during entire murder M.O.,
explaining what AGH was doing on THE CAR...
You may say "Yea, but George is STUPID"...
Maybe, but his AGH RN Supervisor wife Barbara ISN'T,
and she didn't lift a finger for the 222 days
of torture at the hands of WPAHS from 2/01/11-9/10/11.
See District Attorney STEPHEN A ZAPPALA JR,
HIGHMARK Executive Vice President DANIEL A ONORATO,
HIGHMARK Ex-CEO KENNETH R MELANI
(during the entire murder).
OH, and MELANI's long-time PAL,
AHN CEO JOHN W PAUL.
Pick a medical scam...any scam below:
***********************************
***********************************
***********************************
***********************************
***********************************
Allegheny Health Network From Wikipedia, the free encyclopedia Jump to: navigation, search Allegheny General Hospital, the flagship facility of Allegheny Health Network. The Allegheny Health Network (AHN), formerly the West Penn Allegheny Health System (WPAHS), is an academic medical center located in the Pittsburgh metropolitan area. The second-largest provider of healthcare in its region, AHN was formed by the merger of the Western Pennsylvania Hospital (West Penn), founded in 1848 as Pittsburgh's first chartered public hospital, and Allegheny General Hospital (AGH), which was founded in 1886. AHN is made up of these two tertiary hospitals, both located in Pittsburgh, as well as three community hospitals: Alle-Kiski Medical Center in Harrison Township, Canonsburg General Hospital in Canonsburg, and The Western Pennsylvania Hospital ¨C Forbes Regional Campus in Monroeville. The system also includes Forbes Hospice, now located in West Penn Hospital, which opened in 1979 as Pittsburgh¡¯s first end-of-life and palliative care program,[1] and West Penn Allegheny Health System¡¯s STAR Center (Simulation, Training and Academic Research Center), which provides simulation training for medical, nursing, and other health care professionals.[2] AHN adopted its current name in 2013 after becoming a wholly owned subsidiary of Highmark.[3] AHN employs approximately 13,000 people with a medical staff of 2,726. The system offers 46 graduate medical programs, operates two nursing schools, and serves as a clinical campus for the medical schools of Drexel University and Temple University, which are located in Philadelphia.[4] AHN is also home to the Allegheny-Singer Research Institute, which sponsors interdisciplinary programs to understand, treat, and prevent human diseases. WPAHS's specialty programs have received national and international recognition, particularly those based in its Bone and Joint, Cardiovascular, Neurosciences, and Oncology institutes. Contents [hide] 1 History 2 AHERF 3 Regional competition 4 Financials 5 Recognition 6 References 7 External links History[edit] Allegheny Health Network was formed from two of Pittsburgh's major historical hospitals: the Western Pennsylvania Hospital and Allegheny General Hospital. The Western Pennsylvania Hospital (West Penn), founded in 1848 and originally located in Pittsburgh's Strip District neighborhood moved to its current location in Bloomfield in 1912.[5] Allegheny General Hospital (AGH) was founded in 1886 in Pittsburgh's North Side, then the separate municipality of Allegheny City. In 1930 construction began on one of the nation's first "skyscraper" hospitals, a 22-story high rise which is now designated a Pittsburgh History and Landmarks Foundation historic landmark.[6] AHERF[edit] Allegheny Health, Education and Research Foundation (AHERF) was established in 1983 as a nonprofit corporation to oversee the Allegheny General Hospital organization's affairs. In 1986 Sherif Abdelhak was hired as CEO and instituted a plan to create a statewide integrated health care delivery system. To accomplish this, and in reaction to its rivalry with local medical center competitor University of Pittsburgh Medical Center (UPMC), AHERF undertook an aggressive acquisition of physician practices and hospitals across the state of Pennsylvania. By the mid-1990s, AHERF had acquired two medical schools (the Medical College of Pennsylvania and Hahnemann Medical College) and five hospitals located in the Philadelphia area, as well as additional hospitals in the Pittsburgh area. However, by 1997 financial problems started to appear and AHERF initiated hospital closures to divest itself of its operations in the eastern portion of the state. In July 1998 AHERF declared bankruptcy, the largest nonprofit health care failure in U.S. history. As a result, Drexel University took over the medical school operated by AHERF. In order to avoid bankruptcy, Allegheny General Hospital and some of AHERF's other hospitals in western Pennsylvania were sold to Pittsburgh's West Penn Health System in 1999, thus forming the current West Penn Allegheny Health System.[7][8] Regional competition[edit] AHN competes against much larger health care organizations including UPMC. In April 2009 the former WPAHS filed an antitrust lawsuit in the U.S. District Court in Pittsburgh against UPMC and Highmark Inc., the region¡¯s largest insurer. The suit claimed that UPMC and Highmark had conspired to create a monopoly. WPAHS stated that UPMC had refused to contract with smaller health insurance companies at reasonable rates and in exchange, Highmark had agreed to pay UPMC at inflated rates.[9] The lawsuit was dismissed with prejudice.[10] WPAHS filed an appeal of this judgment.[11] As of February 2011, the case is still undecided.[12] Financials[edit] In 2007 the hospital group issued more than $750 million in high-yield debt, the largest junk bond offering by a nonprofit health care concern. In 2008 the system had an operating loss of $89 million and a net loss of $57.8 million.[13] That same year, the U.S. Securities and Exchange Commission began an investigation of West Penn for "potentially erroneous evaluation and management claims" after the health system found $73 million in overstated accounts receivables.[14] For fiscal year 2009, the health system posted a net loss of $25.2 million compared with a $57.8 million loss in fiscal 2008, when they were forced to make a $73 million writedown. Total revenues were $1.6 billion for the year, a seven percent increase.[15] In July 2009 the system, which employed a total of about 13,000 people,[16] announced furloughs of 185 full-time equivalent people by attrition, by eliminating vacant positions and through layoffs. On December 1, 2009, West Penn Allegheny Health System recorded its second consecutive quarterly profit. The system had a net profit of $4.3 million for the first quarter of fiscal 2010 and a net profit of $2.1 million for the fourth quarter of fiscal 2009.[17] On June 29, 2010, WPAHS announced major consolidation plans to eliminate 1,500 positions and 300 beds. The plans would also close the emergency department, oncology, neuroscience, critical care, orthopedic, and cardiovascular services at West Penn Hospital in order to consolidate services at what would become the sole facility ¨C Allegheny General Hospital.[18] Plans were finalized in October 2010. However, WAPHS lost $56 million in the last half of 2011, had $740 million in outstanding bonds, had a pension fund underfunded by $20 million,[19] and had its bond rating reduced by Moody's to Caa1 with a negative outlook.[20] WPAHS received financial support from a partnership with regional insurance giant Highmark in 2011. Highmark pledged $475 million over three years to strengthen and acquire the hospital system, however the partnership has prompted a Justice Department investigation due to anti-trust concerns.[21] The system received $100 million through 2011 and reopened the emergency department at West Penn Hospital.[22] On April 29, 2013, Pennsylvania state regulations allowed Highmark to acquire WPAHS outright, and announced that it would be renamed the Allegheny Health Network.[3] Recognition[edit] In 1986, Allegheny General was the first hospital in the region to receive designation as a Level I Shock Trauma Center, the highest designation available, and its LifeFlight aeromedical service was the first to fly in the northeastern United States.[23] In 2001 the Western Pennsylvania Cancer Institute was one of 35 centers nationwide recognized as a Center of Excellence by the Myelodysplastic Syndromes Foundation. The Institute is a nationally recognized provider of advanced treatment programs for patients with blood-related disorders. In December 2006 the Western Pennsylvania Hospital became the first hospital in Pittsburgh and Western Pennsylvania to receive prestigious Magnet recognition status from the American Nurses Credentialing Center (ANCC). Magnet status recognizes excellence in nursing and quality patient care and only four percent of all healthcare facilities in the U.S. have achieved this status. In 2007 Allegheny General opened the region's first dedicated inpatient Stroke Unit, which centralizes and coordinates the multidisciplinary care of stroke patients. In 2009 AGH ranked among the top 10 percent of U.S. medical centers for the treatment of stroke, according to HealthGrades, a leading independent healthcare ratings organization. The hospital has been designated as a Primary Stroke Center by the Joint Commission and was named a Stroke Center of Excellence by NeuStrategy, a Chicago-based healthcare think tank. More than 1,000 stroke patients are admitted to AGH annually. [24] For three consecutive years ¨C 2007, 2008 and 2009 ¨C West Penn has been recognized as the best hospital in Pennsylvania for weight-loss surgery by HealthGrades, a leading independent health care ratings organization.[25] The National Surgical Adjuvant Breast and Bowel Project, based at Allegheny General, is a cancer research initiative supported by the National Cancer Institute and coordinates the efforts of more than 6,000 medical professionals in the study of breast and bowel cancer. Some of the most prominent research into breast and colorectal cancer treatment and prevention has come from the NSABP.[26] Established in 1969, West Penn Burn Center at West Penn Hospital treats more than 500 inpatients per year and serves as a national, regional and community resource dedicated to the prevention and care of burn injuries. West Penn Burn Center is the only burn center in the region verified by the American Burn Association (ABA) and the American College of Surgeons (ACS) and is the only burn center in Pennsylvania to earn ABA/ACS verification four times.[27] West Penn Hospital¡¯s obstetrics program is one of the region¡¯s busiest and its Neonatal Intensive Care Unit (NICU) is one of the region¡¯s largest referral resources for sick newborns. [28] In September 2010 Canonsburg General Hospital was recognized by T-System, a leader in clinical, business, and IT solutions for hospital emergency departments, at the American College of Emergency Physicians Scientific Assembly, as one of six hospitals to receive the first annual T-System Client Excellence Award. The hospital was selected from more than 1,700 facilities nationwide. Award winners represent the facilities that most effectively partnered with T-System in 2010 to improve their quality, operational and financial results in the emergency departments.[29] In September 2010 the heart surgery program at Forbes Regional Hospital was recognized by The Society of Thoracic Surgeons (STS) as one of the 50 best in the nation. Forbes Regional¡¯s McGinnis Thoracic and Cardiovascular Associates surgical group received three stars, the Society¡¯s highest possible rating, in a comprehensive assessment of the nation¡¯s heart surgery programs. Forbes Regional is one of just two hospitals in Western Pennsylvania lauded by STS for having above average patient outcomes.[30] In January 2011 the American Society for Metabolic and Bariatric Surgery (ASMBS) designated West Penn Allegheny Health System¡¯s Bariatric Surgery program a Bariatric Surgery Center of Excellence, a designation that recognizes surgical programs with a demonstrated track record of favorable outcomes in bariatric surgery. The program has been rated by HealthGrades as Pennsylvania¡¯s number one bariatric surgery program from 2007 to 2011.[
Allegheny General Hospital From Wikipedia, the free encyclopedia Jump to: navigation, search Allegheny General Hospital West Penn Allegheny Health System Allegheny General Hospital, 2005.jpg Geography Location 320 East North Avenue, Pittsburgh, Pennsylvania, USA, 15212 Coordinates 40¡ã27¡ä24¡åN 80¡ã00¡ä12¡åWCoordinates: 40¡ã27¡ä24¡åN 80¡ã00¡ä12¡åW Organisation Hospital type Teaching Affiliated university Drexel University College of Medicine, Temple University School of Medicine Services Emergency department Adult Level I Trauma Beds 724 History Founded December 4, 1882 Links Website http://www.wpahs.org/agh/index.html Allegheny General Hospital is a large urban hospital located at 320 East North Avenue in Pittsburgh, Pennsylvania, USA. Allegheny General Hospital, also known locally by the acronym "AGH", is located in the Central Northside neighborhood of Pittsburgh. It was founded on December 4, 1882,[1] in the area formerly known as Allegheny City, and was the first hospital in Pennsylvania to be designated as a Level 1 shock trauma center. It was also the first hospital in the northeastern United States to offer an aeromedical service.[2] It is the flagship hospital of the West Penn Allegheny Health System, which is the chief competitor of Pittsburgh healthcare giant UPMC.
Highmark From Wikipedia, the free encyclopedia Jump to: navigation, search [hide]This article has multiple issues. Please help improve it or discuss these issues on the talk page. The topic of this article may not meet Wikipedia's general notability guideline. (August 2014) Question book-new.svg This article does not cite any references or sources. (August 2014) This article appears to be written like an advertisement. (August 2014) This article is about the health insurance company. For other uses, see Highmark (disambiguation). Highmark Inc. Highmark Logo.svg Type Not-For-Profit Industry Healthcare, Insurance Founded June 22, 1977 [1] Headquarters Fifth Avenue Place Pittsburgh, Pennsylvania Key people David Holmberg, President & CEO J. Robert Baum, Board of Directors Products Health Insurance Revenue Increase$14.78 billion (2011) USD Employees 19,500 (2012) Website www.highmark.com Highmark's headquarters at Penn Avenue and Fifth Avenue in Pittsburgh, Pennsylvania Highmark is a not-for-profit healthcare company based in Pittsburgh, Pennsylvania, United States. It is the largest health insurer in Pennsylvania, and through a purchase in 1996, the largest health insurer in West Virginia and also later Delaware . As Highmark Blue Cross Blue Shield, it primarily serves the 29 counties of western Pennsylvania. As Highmark Blue Shield it services 21 counties of Central Pennsylvania and the Lehigh Valley. There is also a presence in the border areas of eastern Ohio, and all of West Virginia through its subsidiary Highmark Blue Cross Blue Shield West Virginia. Highmark has a stake in the largest health insurer in northeastern Pennsylvania as well, Blue Cross of North East Pennsylvania BCNEPA. It is currently one of the largest not-for-profit health insurers in the United States which owns several for-profit subsidiaries. Contents [hide] 1 Organizational Structure 2 Company History 3 Subsidiary Business 4 Community Involvement 5 Consolidation with Independence Blue Cross 6 Individual And Family Plans 7 External links Organizational Structure[edit] Highmark Inc. Highmark Health Services Highmark Blue Cross Blue Shield (Western PA) Highmark Blue Shield (Central PA) Highmark Blue Cross Blue Shield West Virginia Highmark Blue Cross Blue Shield Delaware Allegheny Health Network Allegheny General Hospital Allegheny Valley Hospital Canonsburg General Hospital Forbes Regional Hospital Jefferson Regional Medical Center Saint Vincent Hospital Western Pennsylvania Hospital Diversified Businesses United Concordia (Dental) Davis Vision (Vision) Visionworks of America (Vision) HM Insurance Group (Health-related Insurance) The Highmark Foundation Company History[edit] Highmark was created in 1977 and in the 1990s by the consolidation of two Pennsylvania licensees of the Blue Cross and Blue Shield Association — Pennsylvania Blue Shield (now Highmark Blue Shield) based in suburban Harrisburg, and Blue Cross of Western Pennsylvania based in downtown Pittsburgh (now Highmark Blue Cross/Blue Shield). The consolidated group now serves 49 of the state's 67 counties. In West Virginia, the company operates as Highmark Blue Cross Blue Shield West Virginia, and in Delaware, it operates as Highmark Blue Cross Blue Shield Delaware. The new company based its head offices in downtown Pittsburgh and features greatly expanded services. In 2011 the company announced it would buy the financially troubled West Penn Allegheny Health System (WPAHS) for about $500 million. Subsidiary Business[edit] There are several wholly owned for-profit subsidiaries of Highmark. These include United Concordia Companies, Inc., a dental insurer; Davis Vision, a provider of managed care vision benefits; Visionworks of America, a vision retail provider offering frames, lens and accessories; and HM Insurance Group, a reinsurer providing stop-loss, limited benefit medical plans, worksite, life, disability, and administrative services. Community Involvement[edit] Highmark is most notably mentioned for its Healthy High 5 Initiative - a pledge by Highmark of $100 million to help combat childhood obesity, and enable more individuals to live longer, healthier lives. Highmark has consistently contributed charitably to organizations throughout the Commonwealth of Pennsylvania. Highmark awarded a $25 million pledge to Penn State University so a new children's hospital can be built in Hershey, Pennsylvania. In 2010, Highmark developed the Highmark Blue Shield Living Legacy Series to celebrate the 150th anniversary of Harrisburg, Pennsylvania. The series includes oral histories from 150 Harrisburg residents, using the ground-breaking Digital Video Library (DVL) technology created and pioneered by Carnegie Mellon University. Among the Harrisburg 150 are Pedro Cortes (Pennsylvania's longest serving Secretary of State), Graham Hetrick (Dauphin County Coroner) and many more. These histories represent an encompassing cross-section of personal stories that provide Harrisburg its unique character. Consolidation with Independence Blue Cross[edit] On March 28, 2007, Highmark announced that it intended to consolidate with Independence Blue Cross of Philadelphia. The combination of these insurers would have created a new company with over 18,000 employees, with dual-headquarters in both Pittsburgh and Philadelphia. The new company would have had an economic impact of over $4 billion throughout the Commonwealth of Pennsylvania. On January 22, 2009, Highmark and Independence Blue Cross withdrew their applications to consolidate. This was due to the unacceptability of conditions that the Pennsylvania Insurance Department was going to place upon the merger [2]. Individual And Family Plans[edit] Highmark offers five personal plans to residents of Western Pennsylvania. They are PPOBlue, AdvancedBlue, SimplyBlue, DirectBlue and Community Blue. A temporary plan is also available. Comprehensive, high-deductible and short-term coverage can be purchased with many available deductible options. Portal icon Pittsburgh portal External links[edit]