LE-JIT PITTSBURGH...text 412-313-3080
If you use ALLEGHENY HEALTH NETWORK,
I solemnly urge you and your family to become
organ donors TODAY! Today's Goal is 401 Life Donors.
Clear Intent to murder RITA (for organs) is shown on 2/01/2011,
by the same AGH ER's completely ignoring the
correct diagnosis, made on 1/13/2011, just 2 weeks earlier
(even though THESE records prove that I reminded them),
resulting in the worst, and most prolonged intentional
act of terrorism against a healthy conscious woman EVER.
Also, on 2/01/11, Dr Syed R Hussaini dumped Rita (as her PCP)
to long-time neighbor Dr Ronald O Monah, who proceeded
to send Rita to a NURSING HOME, where it is NOT POSSIBLE
to treat Rita's actual known correct diagnosis of
CARDIOGENIC PULMONARY EDEMA...
simple, EASILY TREATABLE, fluid-in-the-lungs).
caused by new-onset ATRIAL FIBRILLATION,
caused by Rockefellers' FDA suddenly taking Darvocet
off the market ON 11/19/2010, which horribly
affected Rita, who'd been prescribed Darvocet for years,
through "Doctor" Hussaini...This NEW ONSET problem
wasn't as "new" as they thought...Hussaini had been
masking the effects of fluid-in-the-lungs, for months,
by giving Rita prescription for FERROUS OXIDE, in
preparation for the scam he pulled on her on 2/01/11.
To shut Rita's agonized screaming mouth, for the
remainder of the 222-day torture, ending as planned
on 9/10/11 (via standard Morphine Overdose),
AGH did THIS to her...
Dr Mancini was the ONLY thoracic surgeon in WPAHS,
willing to fraudulently trach a 100% healthy, fully conscious
woman, for eventual organ "donation".
Are there no renegade Lawyers (or Americans),
with the balls to stand up to MAFIA-OWNED BITCH below?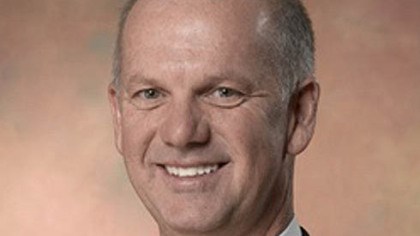 WHY?
Because 70,000,000 HEALTHY Americans, alive today,
will die via the SAME means, for organs/insurance...Do I care?
Not about YINZ Cowards...
But maybe YOU should?!
401
When it happens to HEALTHY YOU, you'll not stop it,
as ventilator tube or trach stops you from screaming,
and hyperventilation subdues you to motionlessness,
as they prepare to take your organs some day,
WITHOUT ANESTHETICS (just Paralytics)...Then you die!
MERRY CHRISTMAS!
Allegheny Health Network commercial says...
"WE'RE COMING AFTER YOU!",
and they're NOT kidding!
STOP PRETENDING IT'S NOT ALL TRUE,
because THAT won't help you, when Allegheny Health Network
HAS GOT YOU BY THE THROAT, QUITE LITERALLY!
This Kid was KNOCKED OUT with only 21 unneeded
forced breaths...Rita J Conley endured (at the hands of WPAHS)
4,000,000 consecutive forced FULL-LUNG-CAPACITY
BREATHS, her WHOLE BODY jerking violently (hiccupping)
WITH EACH ONE (& Rita always being conscious)!!!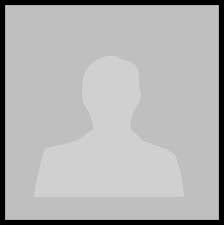 Doctor Syed Rasheedellah Hussaini
Since September 11th 2011, NO PICTURE of terrorist
Dr. Syed R Hussaini has existed ANYWHERE of the Internet
and he's not been listed as a DOCTOR of WPAHS since 911,
even though he's worked for AGH and WPAHS
FOR 30 SOME FUCKING YEARS STRAIGHT...
DUH?!?!?!?!?!?!
Hussaini used the HIGHMARK MAFIA's own
MURDER-FOR-ORGANS MACHINE as a vehicle to terrorize
Rita Conley to death for the Rockefellers' 911 10TH
ANNIVERSARY scam perpetrated on Americans, to this day.
Now Dr Hussaini is BIG MAN ON CAMPUS, in his native
PAKISTAN (not India, as he'd have you believe).
Well, it's Christmas Day...Time to pray to a God
WE DON'T SEE, while we discount Santa Claus,
WHO WE DO SEE!!! And you think I'M NUTS?!?!
THE "CLUB"
AT NEVILLEWOOD
Pick a medical scam...any scam below:
***********************************
***********************************
***********************************
***********************************