PITTBIRD KITE and JITNEY...412-313-3080
84
QUICK TIP...If you are making eye-contact with
a "PATIENT" on "life-support", then that "patient"
is being murdered by HIGHMARKS's New Kensington MOB
for ORGANS, whether they get them or not...
You see, once they falsely
trach you (to shut your mouth), they can't let you live,
as you know the entire murder-for-organs M.O..
In the meantime, until it happens to YOU,
GO FLY A FUCKING KITE, ZOMBIE!
DAN ORONATO will tell you that
RESPIRATORY THERAPISTS
(like those trained at WCCC in NEW KENSINGTON)
are the SINGLE MOST IMPORTANT TOOLS
in MEDICAL MURDER FOR ORGANS VIA
FABRICATED DIAGNOSIS, USING FRAUDULENT
UNNEEDED "LIFE-SUPPORT" TO HYPERVENTILATE,
SUBDUE, SILENCE, TORTURE, COERCE PLUG-PULLING,
THEN MORPHINE OVERDOSE/ORGAN "DONATION".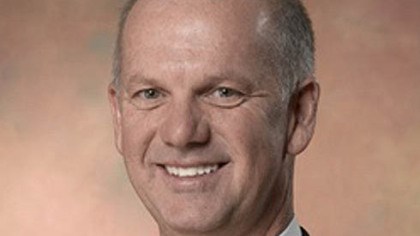 HICKTON'S Burns & White LLC white-collar-crime
LAW FIRM has been protecting the
NEW KEN MOB (and its HIGHMARK) since 1987...
It's located DIRECTLY NEXT TO AHN, Neil Walker!
So who are the major players, besides AHN CEO Paul,
CORBETT, KELLY, KANE, NAPOLITANO, ACMS, ACLU, FBI,
Dr Syed R Hussaini, Dr John P Uribe, Dr Arthur David,
Dr Ghazaleh Bigdeli, Dr Sandeep S Rana, Dr Anil Singh,
Dr Daniel Spade, Dr Ronald O Monah, Dr Marvin Balaan
Melani, Onorato, and BOSS Ciancutti?
Well, among many others, Let's start off with MOB
UNDERBOSS Bobby Iannelli, who lives in the center
of a very TIGHT little circle of cooperating doctors,
including Drs. Mancini, Veleriano, Zaiser, Hoyt, Rana, etc,
the first 2 fraudulently traching after fraudulent
Anoxic Encephalopathy Diagnoses, respectively...
Iannelli, Valeriano, and Mancini live within a
ONE-MILE CIRCULAR AREA, near the intersection of
of 76 and 79, to get to any AHN Hospital in a hurry,
except for Rockefeller's St Johns Hospital.
Pick a medical scam...any scam below:
***********************************
***********************************
***********************************
***********************************