PITTBIRD KITE and JITNEY...412-313-3080
Text me trip origination, destination, and pickup time, for quote.
$2 drop + $2/mile...OVER 12 TRIPS SOLD!
PROCEEDS WILL HELP END AMA (ROCKEFELLER)
MEDICAL MURDER OF THE 47% (via fabricated diagnosis)
FOR ORGANS/BAD INSURANCE.
SIGN PETITION FOR LIFE...Is Ed McWhirter right or wrong?
MEDICAL RECORDS
WHAT'S THIS ALL ABOUT?
As much as anything, it's your fellow Citizen
showing you (through experience) that 1+1=2, and, because
BANKER-OWNED KDKA can't acknowledge it,
then YOU won't acknowledge it, so therefore
THE 47% WILL DISAPPEAR...
"WE'RE GOING AWAY" FOLKS!
For those afraid of Zappala's Mafia and Hickton's FBI,
well, if you have "free" Health Care,
you ALREADY have a 40% chance of being
tortured to death (if you DON'T SIGN) for up to decades
in HIGHMARK'S Hospitals, with the help of
ZAPPALA/HICKTON/CORBETT/KANE/ACMS et al.
The WHITE-COLLAR CRIME LAW FIRM
that FEDERAL PROSECUTOR David J. Hickton founded
in 1987 resides DIRECTLY NEXT TO AHN NORTHSIDE.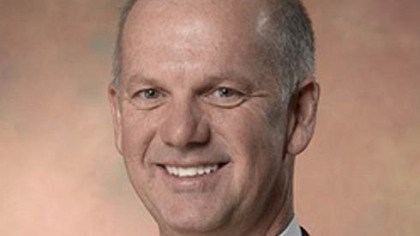 This Onorato-sponsored Federal Prosecutor
protects W Pa. from Rockefeller-funded Italian Mafia...
LOL.
Remember the USA is 17 TRILLION in DEBT
(WORTHLESS)...
WORLD BANKERS have TRILLIONS in CASH, therefore,
in relation to U.S., BANKERS HAVE UNLIMITED
MONEY, AND SO DICTATE TO THE ENTIRE WORLD,
PERIOD.

AGH ER Dr Deborra Kim Zaiser...Rita Joanne Conley's
Personal Nazi during 2 AGH ER Visits in a row...
1/13/2011 and 2/01/2011...as well as Rita's
Personal DOCTOR OF DEATH on 9/10/2011 at AGH,
of WPAHS,
of CEO John W Paul's AHN...
John W Paul (FOUNDER OF UPMC)
is long-time buddy of Mobster ex-Highmark
CEO Kenneth R Melani, who was fired the SAME MONTH
my PCP (Dr Syed Rasheedullah Hussaini) dumped me,
when I explained to Syed WPAHS' TERROR M.O. entirely,
as I was PRE-MED, majoring in Biochemistry at PITT
40 years ago, although up till then, I was just an
old Yellow Cab Driver, whom they thought they
could get over on, along with his deli-worker Wife.
NO picture of Dr Hussaini now exists on the INTERNET.
JOHN PAUL
RON PAUL
WHO IS KAREN A PAUL?
The Head Pharmacist of my (and Rita's) old Pharmacy
(CVS Bellevue).
Where does she live? In Dr Kim Zaiser's hometown of
MARS, PA...Where else would you live,
if you worked in Bellevue, Pa. 15202?
Dr Kim Zaiser's Office used to be in Bellevue ALSO,
UNTIL MARCH 2012, when the Hussaini/Melani/AGH/UPMC
SHIT HIT THE FAN, and UPMC opened a couple months
later, TWO DOORS FROM HUSSAINI, housing none other
than my new PCP, Hussaini Shill and Onorato neighbor
Doctor John P Uribe, who after many years with WPAHS,
NOW works for UPMC...How Convenient?!
Why did I switch from CVS to Rite Aid? Well,
16 months after I dumped Hussaini-Shill Uribe
for 2nd Hussaini-Shill, UPMC Dr Arthur David, CVS
WAS STILL FILLING MY PRESCRIPTIONS UNDER
URIBE!
That is also why I switched to Ohio Valley Hospital
in March 2014...which is why United Health Care
dumped my NEW OVH doctor that I trusted, switching
me to 3rd Hussaini-Shill, UPMC Dr Doshi in Southside,
forcing me to switch back to Gateway Health, in order
to get my trusted OVH doctor back...In the meantime,
I originally had Gateway with Hussaini, until the
shit hit the fan with Melani, forcing Gateway
to drop Hussaini (always temporarily), forcing me
to UPMC...THIS is how HIGHMARK'S MOB moves patients
around to doctors that will work with them.
RESPIRATORY THERAPISTS are the
SINGLE MOST IMPORTANT
TOOLS in MEDICAL MURDER FOR ORGANS VIA
FABRICATED DIAGNOSIS, USING FRAUDULENT
UNNEEDED "LIFE-SUPPORT" TO HYPERVENTILATE,
SUBDUE, TORTURE, COERCE PLUG-PULLING,
THEN MORPHINE OVERDOSE/ORGAN "DONATION",
FOR $500,000 PER SET OF ORGANS, AND/OR
ELIMINATION OF "FREE" BAD-INSURANCE.
By the way, Aaron Russo details how his buddy
Nick Rockefeller admits to bankers' starting
of the Feminist Movement (so they could tax women).
But what Nick DOESN'T say is that the
main staple of the Feminists is ABORTION
which is DEPOPULATION, the PRIMARY GOAL
of DAVID ROCKEFELLER, who although a TRILLIONAIRE,
knows his Family's OIL is running out inter alia,
and therefore has been depopulating behind
your backs (if not in front of you sheep) for
FOR 101 YEARS, since the creation of the
"Federal" Reserve, the "Federal" Bureau of
Investigation (of Americans), the illegal IRS,
The Rockefeller Foundation, and B'nai B'rith's
Anti-Defamation League to begin the POLITICALLY
CORRECT MOVEMENT to control us sheep. So am I
anti-abortion??? NO, I believe parents should be
allowed to kill their Kids AT ANY AGE, and vice versa!
So what got me onto the abortion BS? On 10/03/2014,
I took a friend to Magee Womens Hospital, to make
a quick stop to pick up something, at which time
I was kicked off the property by Zappala's Police
for having "SIGN PETITION FOR LIFE" written
on the side of my 1986 CADDY, and I wondered
"WHAT COULD BE OFFENSIVE ABOUT THAT"?
Then my friend had to tell me, because I don't
GAF about what your families do to each other, only
about what HOSPITALS/BANKERS/MAFIA does to
OUR FAMILIES!
According to Gates, we were supposed to have
about 8-9 billion people by now...So since the population
is 7.4 billion, what happened to the other 1-2 billion???
Well, thanks to your "free" health care, you're about
to FIND OUT!
BTW...GET YOUR FREE FLU VACCINE TODAY...
See Karen Paul at CVS in Bellevue 15202!
Pick a medical scam...any scam below:
***********************************
***********************************
***********************************
***********************************